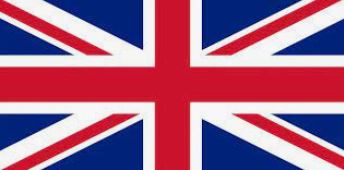 Richard Urso MD PhD is a clinician and scientist who graduated with highest honors from the University of Texas, School of Medicine. He continued with 5 years of postgraduate training and 11 years of research. Richard is sole inventor of an FDA approved wound healing drug (Oxervate). He has repurposed multiple medications for usage in scarring, wound healing, inflammation, oncology and viral disease. He was Chief of Orbital Oncology at the University of Texas MD Anderson Cancer Center for six years. Richard's involvement in debating the COVID-19 pandemic response began in March 2020 and has made hundreds of appearances on major news channels and podcasts. To date he has treated over 2900 COVID patients successfully and is actively involved in treating hundreds of vax injured and "long covid" patients.
Richard has testified in the U.S. senate, the Texas Senate and multiple state legislatures (including in Alaska and Tennessee). He has interfaced with the Head of the U.S. COVID task force in the White House and the offices of the governors of Texas, Florida, and Alaska. He has met with Deborah Birx and leaders of the CDC and FDA. He is Cofounder of the Global Covid Summit and the International Alliance of Physicians and Medical Scientists, as well as being one of the original members of America's Frontline Doctors.
LNP/mRNA: Why the COVID jab is a natural born killer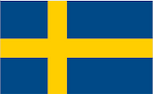 Richard Urso är en kliniker och forskare som tog examen med högsta betyg från University of Texas School of Medicine. Han fortsatte med fem års forskarutbildning och elva års forskning. Richard är ensam uppfinnare av ett FDA-godkänt läkemedel för sårläkning (Oxervate). Han har omformulerat flera läkemedel för användning inom ärrbildning, sårläkning, inflammation, onkologi och virussjukdomar. Han var chef för orbital onkologi vid University of Texas MD Anderson Cancer Center i sex år. Richards engagemang i debatten om covid-19-pandemisvaret började i mars 2020 och han har gjort hundratals framträdanden i stora nyhetskanaler och poddar. Hittills har han framgångsrikt behandlat över 2900 covid-patienter och deltar aktivt i behandlingen av hundratals vaccinskadade och patienter med "långtidscovid".
Richard har vittnat i den amerikanska senaten, Texas senat och flera delstaters lagstiftande församlingar (bland annat i Alaska och Tennessee). Han har haft kontakt med chefen för den amerikanska covid-arbetsgruppen i Vita huset och med guvernörerna i Texas, Florida och Alaska. Han har träffat Deborah Birx och ledare för CDC och FDA. Han är medgrundare av Global Covid Summit och International Alliance of Physicians and Medical Scientists samt en av de ursprungliga medlemmarna i America's Frontline Doctors.
LNP/mRNA: Varför covidvaccininjektionen är en verklig mördare