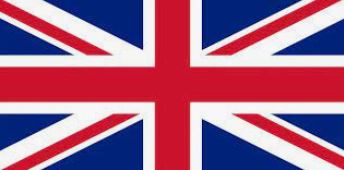 Ryan Cole is double board-certified pathologist with a PhD in immunology and virology. Dr. Cole completed his residency in Anatomic and Clinical Pathology at the Mayo Clinic, where he served as chief fellow during his surgical pathology fellowship, followed by a year as chief fellow at the world renowned Ackerman Academy of Dermatopathology, through Columbia University in New York City, NY. He is CEO and the Medical Director of Cole Diagnostics, an independent medical lab, which serves clinicians throughout Idaho and the US with consultation, molecular testing, microbiology, clinical laboratory blood testing and cytology, in addition to outpatient surgical biopsies. He has diagnosed over 500,000 patients through the microscope in his extensive career, in 26 years of patient focused practice. He is a boardmember of the Independent Doctors of Idaho, Pan American Alliance for Life, Unity Against Covid, Pandemic Health Alliance and was elected as the physician to the Idaho Central District Health board which is Idaho's largest regional public health department and is also a founding member of the Global Covid Summit. As a strong, outspoken voice for integrity in medicine, he has testified in the US Senate, multiple state legislatures, and has presented on countless national and international media programs, and has lectured in person throughout the US and World.
Presentation
.. more information coming soon.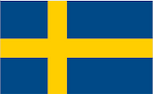 Ryan Cole, är en välrenommerad patolog och PhD i immunologi och virologi. Han har tjänstgjort som chefsstipendiat i klinisk patologi vid den ansedda Mayo kliniken och vid den världsberömda Ackerman Academy of Dermatopathology vid Columbia Universitetet i New York City. Han är numera VD och medicinsk chef vid Cole Diagnostics som är ett medicinskt analysföretag och laboratorium som har kliniker i hela Idaho och USA som kunder. Företaget erbjuder både expertkonsultation och utför olika laboratorietester, både inom klinisk kemi och cytologi samt gör analyser av polikliniska kirurgiska biopsier. Ryan har under sin 26 år långa och omfattande karriär diagnostiserat över 500 000 patienter. Han är styrelseledamot i Independent Doctors of Idaho, Pan American Alliance for Life, Unity Against Covid, Pandemic Health Allliance och valdes som läkare in till Idaho Central District Health Board som är Idahos största regionala organisation för folkhälsa. Ryan haft synpunkter på myndigheternas agerande under pandemin, bl.a. när det gäller tidig behandling av covid-19 och är en av grundarna till Global Covid Summit. Engagemanget för individens medicinska integritet och hälsa är stark och han har under pandemin vittnat i senaten och för lagstiftande församlingar i USA. Frispråkig med sina medicinska ståndpunkter som han anser är förankrade vetenskapligt har han delat med sig sina slutsatser och tankar i många intervjuer i både amerikansk och internationell press samt föreläst på olika platser både i hemlandet USA och i resten av världen.
Presentation
… mer information kommer