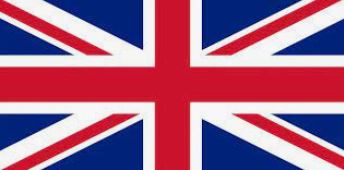 John Steppling is an original founding member of the Padua Hills Playwrights Festival, a two-time NEA recipient, Rockefeller Fellow in theatre, and PEN-West winner for playwrighting. Plays produced in LA, NYC, SF, Louisville, and at universities across the US, as well in Warsaw, Lodz, Paris, London, Lisbon, and Krakow. Taught screenwriting and curated the cinematheque for five years at the Polish National Film School in Lodz, Poland. Has received LA WeeklyAward for best play twice. Film credits include 52 Pick-up (directed by John Frankenheimer, 1985) and Animal Factory (directed by Steve Buscemi, 1999). A collection of his plays was published in 1999 by Sun & Moon Press as Sea of Cortez and Other Plays. And his book on aesthetics, Aesthetic Resistance and Dis-interest was published in 2016.
Presentation
Permanent Emergency
As Giorgio Agamben has noted, the authorities have spread a sense of panic and employed almost unprecedented levels of propaganda. Alongisde this has been a loss of government transparancy, and accountability. It is crucially important for the public to learn how to read or recognize propaganda. And secondly, to resist the loss of democratic dialogue, or questioning, and public debate. Social media, digital media altogether, and all platforms of electronic media, are biased in favor of the corporations that own them. That power block has , throughout the pandemic, stigmatized dissent (denier or conspiracy theorist), or simply erased it. Celebrity culture, and influencer culture, has replaced informed debate. It has further entrenched the power of wealth. Restablishing democratic due process and transparacney is critical if western society is not to permanently slip into an authoritarian dystopia.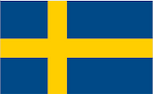 John Steppling är dramatiker, manusförfattare, lärare och politisk kommentator. John är grundare av Padua Hills Playwrights Festival, två gånger NEA-mottagare, Rockefeller Fellow i teater och PEN-West-vinnare i dramatik. Pjäserna har producerats i LA, NYC, SF, Louisville och på universitet runt om i USA samt i Warszawa, Lodz, Paris, London och Krakow. Han undervisade i manusförfattande och var kurator för biografkatalogen i fem år vid Polish National Film School i Lodz, Polen. Bland pjäserna finns The Shaper, Dream Coast, Standard of the Breed, The Thrill, Wheel of Fortune, Dogmouth och Phantom Luck, som vann LA Award 2010 för bästa pjäs. I filmproduktionen ingår 52 Pick-up (regisserad av John Frankenheimer, 1985) och Animal Factory (regisserad av Steve Buscemi, 1999). En samling av hans pjäser publicerades 1999 av Sun & Moon Press som Sea of Cortez and Other Plays. Och hans bok om estetik: Aesthetic Resistance and Dis Interest gavs ut av Mimesis Press 2016. Aesthetic Resistance-poddar finns på Soundcloud (https://soundcloud.com/aestheticresistance) och hans blogg finns på https://john-steppling.com/.
Presentation
Politiken för pandemier
Varför främjade medierna ett frenetiskt klimat av rädsla kring en påstådd pandemi samtidigt som de erkände att det rörde sig om ett virus med en relativt låg dödlighet, ett virus som främst berörde äldre människor? Girorgio Agamben kallade det för "epidemi som politik". Varför skedde en förändring av de politiska paradigmen utan någon offentlig debatt och utan någon insyn? Varför uppmuntrade icke valda organ som WHO och CDC till exempellösa restriktioner (det som Agamben kallade undantagstillstånd) och förklarade ett nödläge? För att bättre förstå detta krävs en undersökning av propaganda och dess användning historiskt sett, och en undersökning av de ekonomiska konsekvenserna av lockdowns (som i sig själv ursprungligen var en term som användes för fängelseupplopp). Och varför var oliktänkande så systematiskt stigmatiserat och till och med förbjudet juridiskt. Normala konstitutionella garantier upphävdes utan offentlig debatt. Det var styrning genom dekret. Det markerade en ny biosäkerhetsstat som tjänade till att främja osynliga politiska förändringar medan medierna framtvingade ett orubbligt samförstånd. Hur detta genomdrivande gick till måste undersökas noggrant.